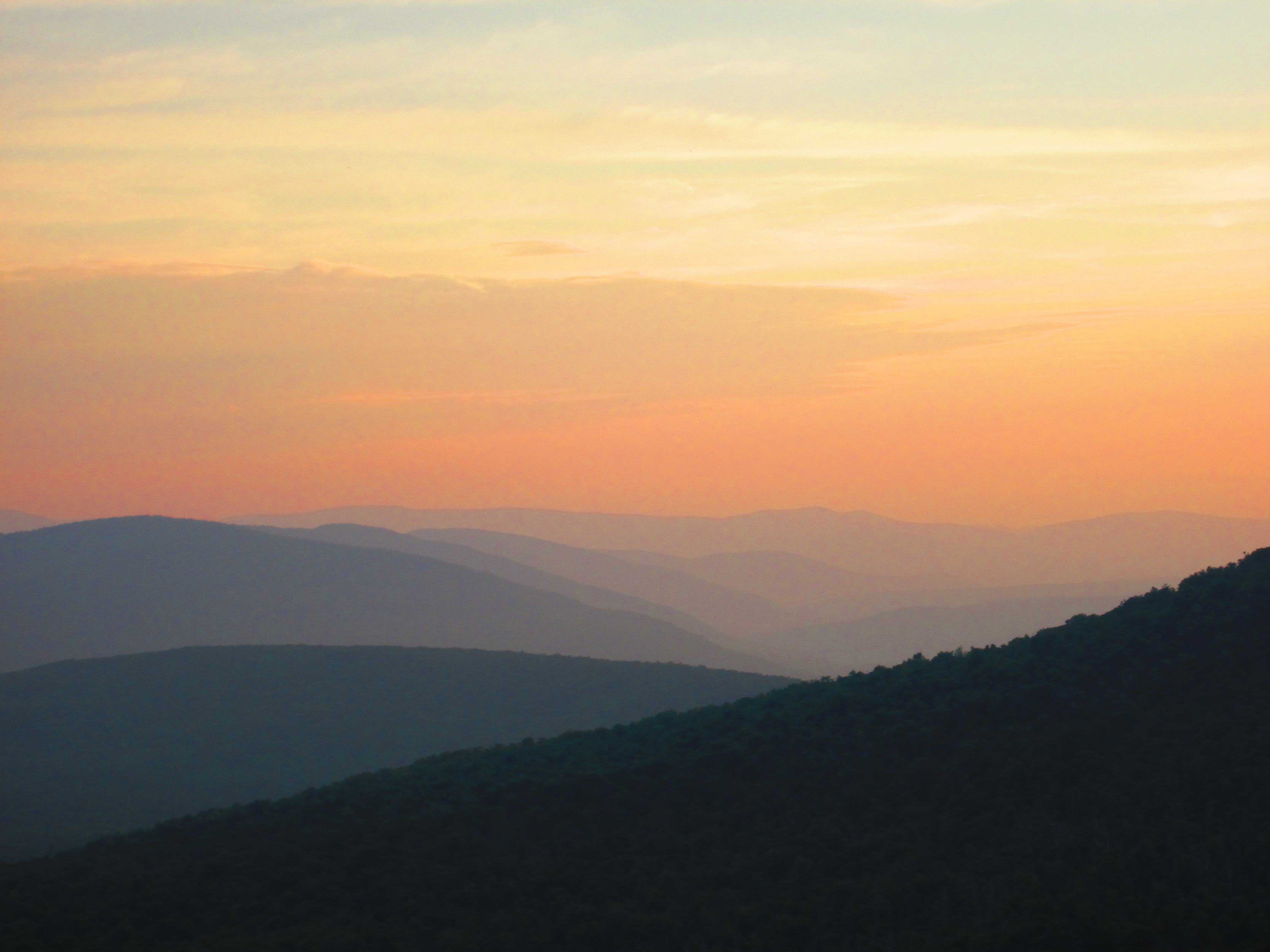 I've been planning a trip to the Catskills for quite some time, and was really excited about the opportunity to spend some time out there this past weekend.  The forecast called for rain, so I made sure to pack a tarp and all my waterproof gear.   Lucky for me, it never rained at all.
I had a late start.  I didn't actually get to the parking lot until about 4PM.    I parked at Big Hollow, which was at the end of 56,  about 4 hours from Philly.  I expect that this road is not well maintained during the winter months (which would make Blackhead more difficult to summit during winter, which is a requirement if you plan to join the 3500 club*).   I wanted to bag as may peaks as possible this weekend, and while planning, I thought that this route was the best possible way to do it for an overnight trip.
From the parking lot at Big Hollow, I hiked uphill alongside the Batavia Kill.  The lean-to was already occupied, so I figured I would press on towards Acra point, in hopes of finding some great tent camping sites.  And I am glad I did.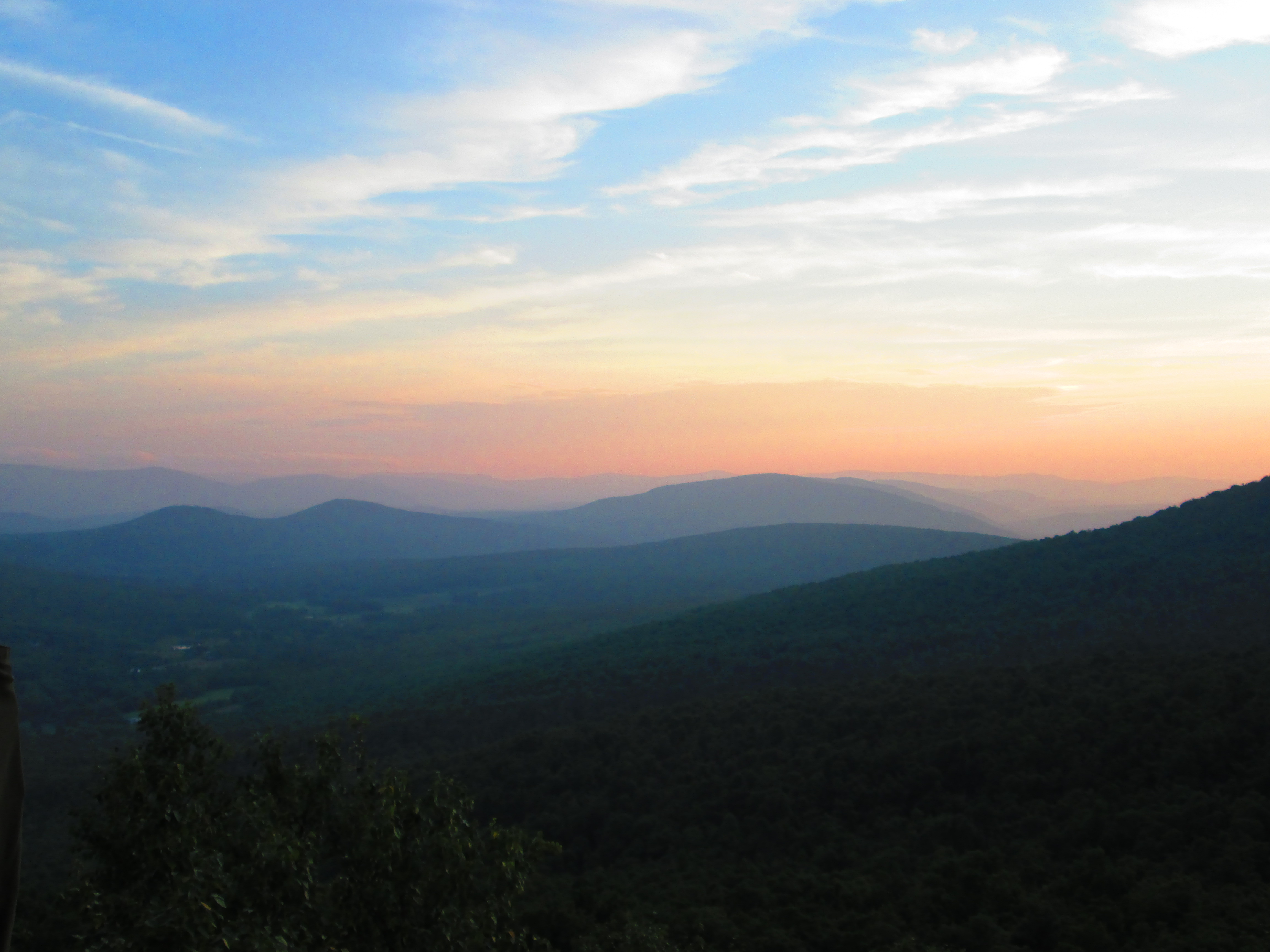 Acra Point was amazing.  The views here were incredible!!!!  Between the trail junction and Acra point, and from there on to Windham High Peak there are many possibilities for tent camping.  I was happy to take my heavy bag off my shoulders when I found a suitable location.  Once camp was set up, it was already 6PM.  I figured since I was here I would press on towards Windham High Peak.   After summiting there and heading back towards Acra Point, I stopped to look at stars and make dinner.   En route to camp, I came across a grumpy porcupine, and followed a rabbit down a curious trail.
After a peaceful and undisturbed sleep, I packed up my camp and headed down the mile long side trail back towards Big Hollow.  I unloaded a lot of my gear and packed a light bag.  I knew that I would be doing a lot of climbing.  From Big Hollow, I hiked up to Black Head (3940 ft), out and back to Blackdome (3980 ft), and then finally Thomas Cole (3940ft).  Along the way there were TONS of Snakes, mostly ring-necked snakes and ribbon snakes.  I saw many woodpeckers, but the highlight came about a half mile from the parking lot, when I got up close with a rather large buck.
Overall, I would estimate the trip to be about 20.2 miles.  It was not easy, and there were many climbs that were more technical than I had anticipated.  Expect to take some extra time for breaks in between climbs.  It is a difficult hike, with many rewarding views.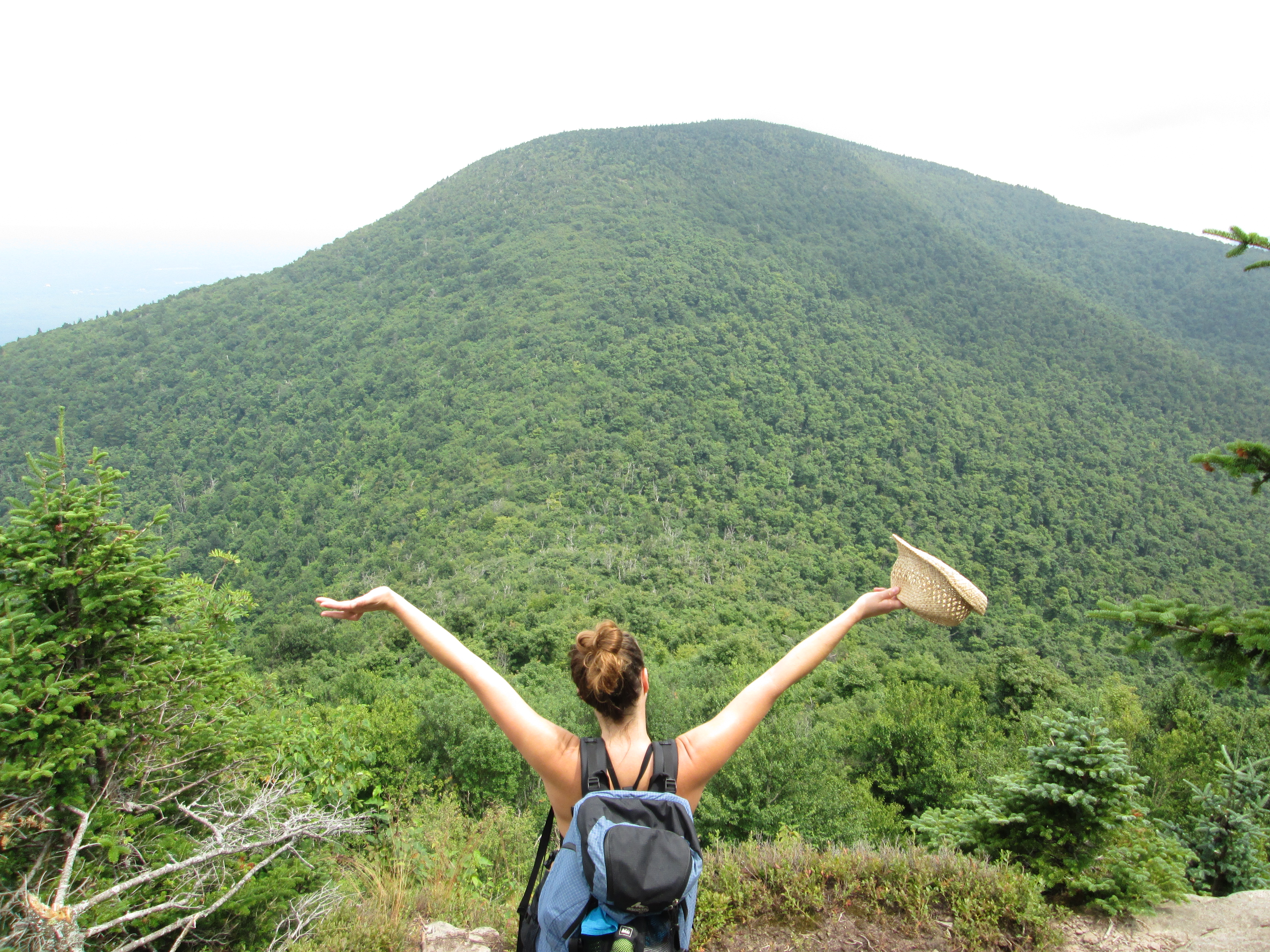 #mountainfancy
*The 3500 club was founded in 1962, to foster interest in hiking in the Catskills.  Membership is open to anyone who has climbed on foot each of the 35 Catskill peaks above 3500 feet in elevation.  Anyone wanting to become a member has to climb all 35 Catskill High Peaks and (in a departure from the requirements of most other hiking clubs,) climb Slide, Blackhead, Balsam, and Panther mountains again in winter, which is defined by the Club as the period from December 21 through March 21, inclusive.
For more information please visit: http://www.catskill-3500-club.org/