January 2016 was the most abnormally warm month ever.  This time last year I would've been walking across frozen lakes and ice climbing… This was one of the very few times this season that I was able to experience "winter" conditions.
I started this hike post-thanksgiving with my best, Gerald.  We headed over to Keene Valley from VT, and parked at the garden parking lot, where we started our ascent up Wolfjaw, Armstrong, and Gothic mountains.  April through October you have to pay to park here, but the best time of year- the parking is free!!!
I wasn't sure what conditions would be like so I brought more than was necessary, as per usual.  The only traction necessary was micro spikes, for the thin layer of ice at the summit approach on on Wolfjaw, and then again on the descent of Gothics.  This was the first accumulation of the season and made for a really beautiful hike.
We headed up the John Brooks trail from the garden parking lot, and just before you get to the Interior Outpost we walked over this sweet draw bridge, just as the snow began to make everything feel like wonderland.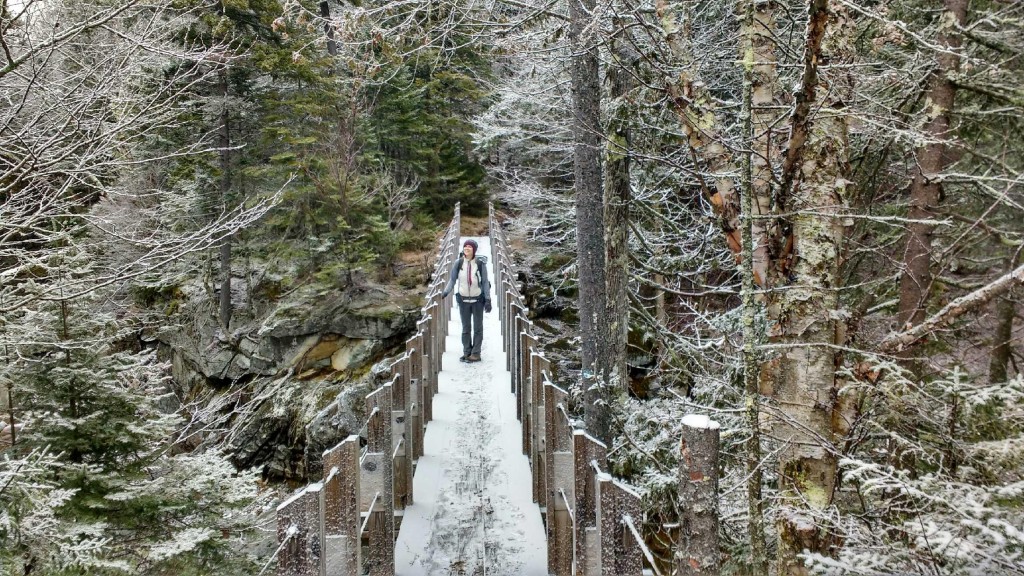 And then conditions changed to overcast and rainy.
We kept climbing and conditions changed again.  Our views from Armstrong mountain were stunning, under cast views of the islands in the sky.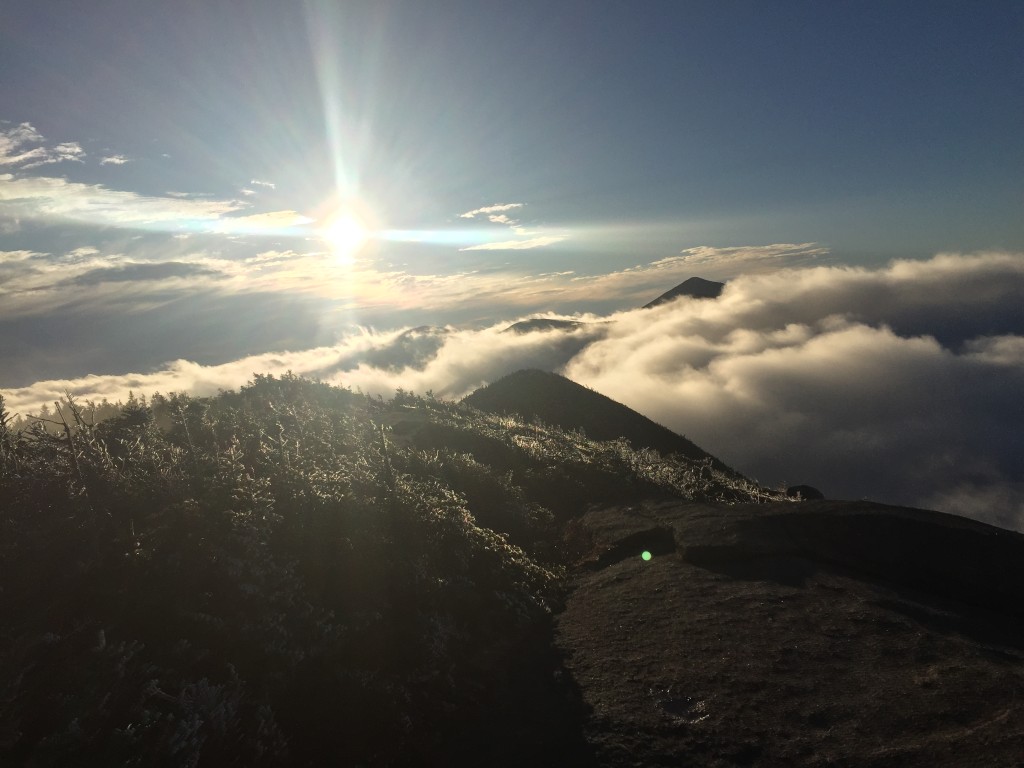 Once we'd soaked in all the beautiful views of sun and sky, we started descending Y and B trails, circling back towards the Outpost.  The fixed cables down Gothic were a blessing and made the descent off Gothic a breeze, since the rocks were covered with a clear thin layer of ice.
This 12-ish mile hike took about 10 hours.  I will describe this as a very difficult hike, you must be very confident in your ability to endure "mind shit" because this hike will challenge you physically and mentally.  We were just 3 miles out when the lights went out.  They were the longest three miles.  It was super important to be prepared (maybe even over prepared) because conditions can change so quickly.  You always have to check conditions and be open to changing your plans depending on those conditions.  Overall, this is my new favorite hike :)