On Saturday, I had an opportunity to check out the 4th Annual Governor Dick Bouldering competition in Mt. Gretna, PA. Mt. Gretna is about an hour and half from Philly and has both excellent quality and significant quantity of bouldering problems to chose from. There are 9 different designated bouldering areas. This spot should be on your day trip to-do list! Map of the climbing areas and the access trails: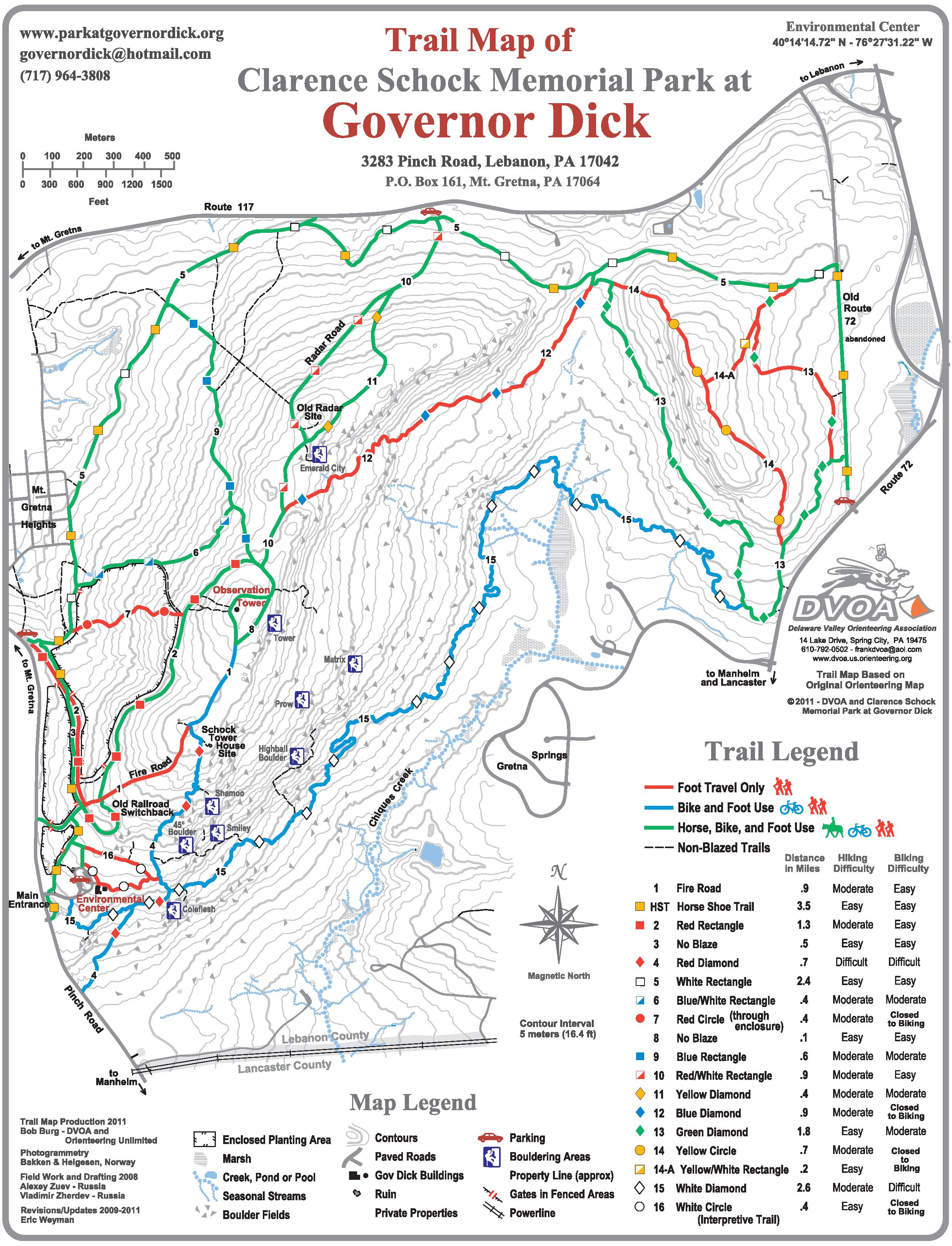 The climbing areas were crowded with climbers of all sizes (very family friendly)! I was amazed to see the amount of people who came out to climb rocks in 40 degree weather. Climbers were judged on an honor system, each filling out a score sheet, combining their total for the top 7 problems for each division. After a few hours of bouldering, we hiked up to the old tower, where from the top we could easily see Three Mile Island nuclear power plant on the Susquehanna.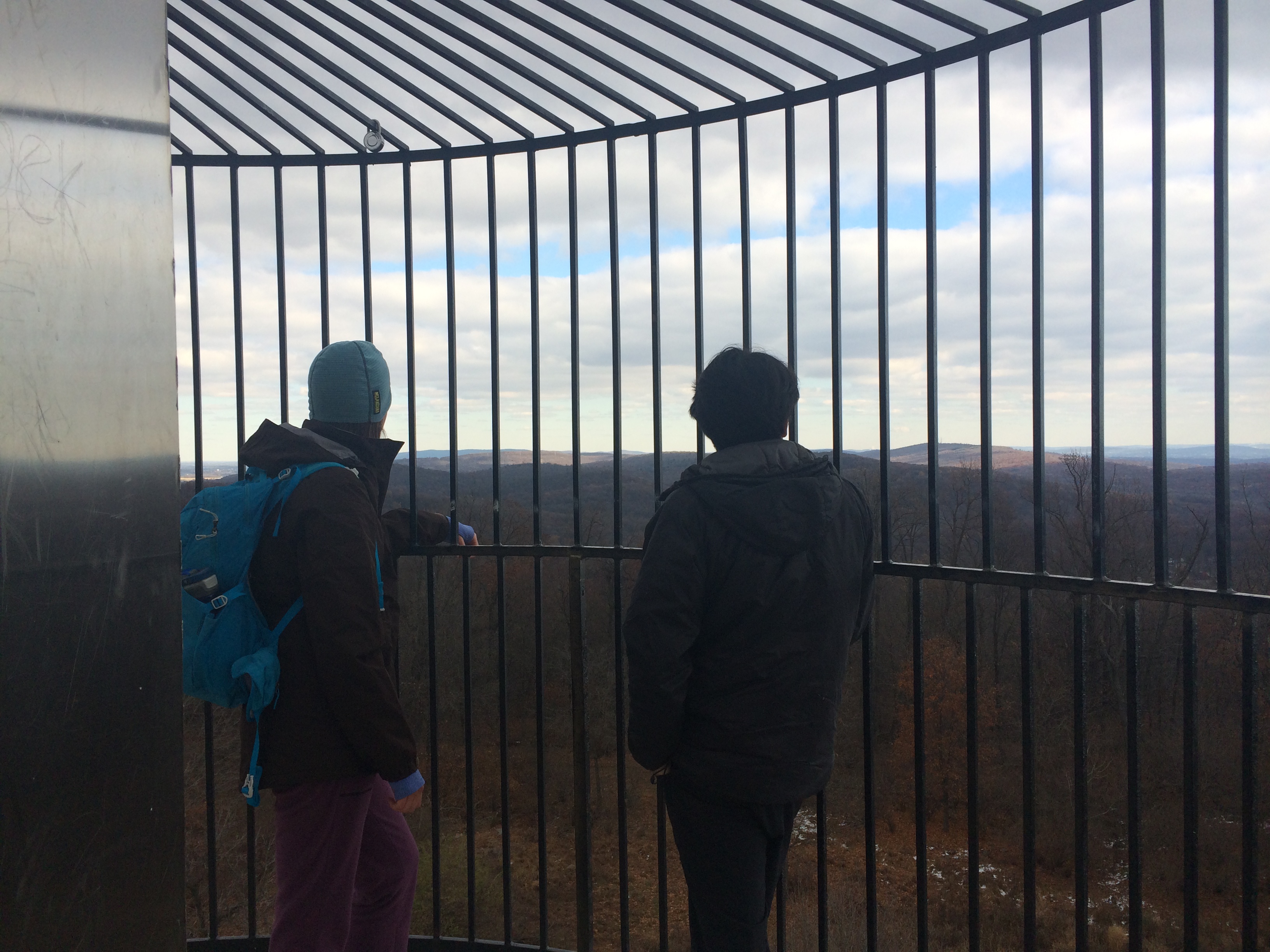 The area has a pretty awesome selection of mountain biking and hiking trails. From Governor Dick we jumped on the Horseshoe Trial, running through the state game lands to Dinosaur Rock. We estimated the hike to the dinosaur rocks and back to be about 10 miles.