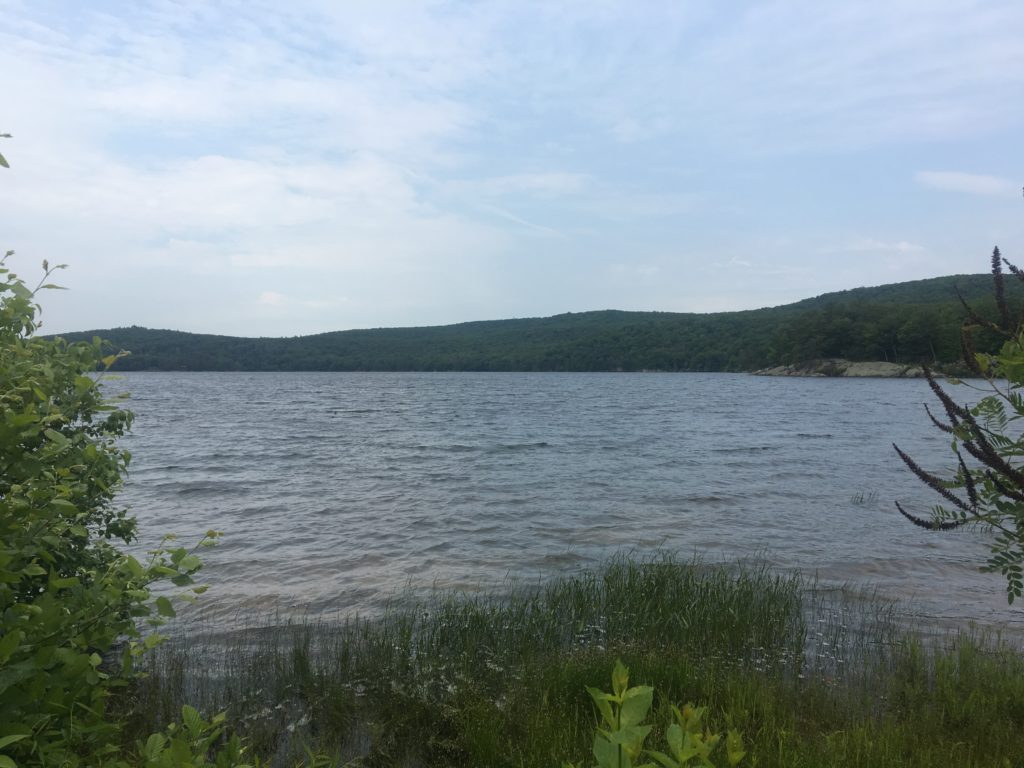 It's been entirely too long since I just looked at a map, and was like "let's check this spot out."  And that is literally what I did one beautiful Saturday morning. Sterling Forest State park is an unbroken and deep ecosystem located just west off 87 close to the NJ state border.  I've only sampled a small amount of what this space has to offer, and what I've experienced so far, it's exceeded all of my expectations.
I parked at the visitors center off Long Meadow Road, and did the 4 mile loop around Sterling lake.  This trail for the most part is blazed blue, except for one portion of the hike where it meets the Sterling Ridge connector trail.  The Laudenberg visitor center is not to be overlooked, it has a deck overlooking Sterling lake, that is perfect for some post hike sun salutations.
This part of the Palisades forest has a really wild and diverse eco system. I didn't see any bears on this hike, mostly the adorable stuff like chipmunks, song birds, and fields of blooming mountain laurel.
There so are many places along the lake to eat a snack or set up a hammock, each more perfect than the last.  I would've loved to extend this hike, making it a few miles longer and adding a bit more technical terrain since Sterling Forest has over 20k acres, but as the day grew longer the sky grew grey, and it began to rain.
As I headed back towards my car, I mistakenly headed down the Lakeville Ironworks spur, which ended up being a happy mistake since I stumbled upon these decaying structures were a beautiful contrast to all the earth and sky I had been taking in that day. These are the remains of the furnace and iron works that have stood here since the mid 1700's.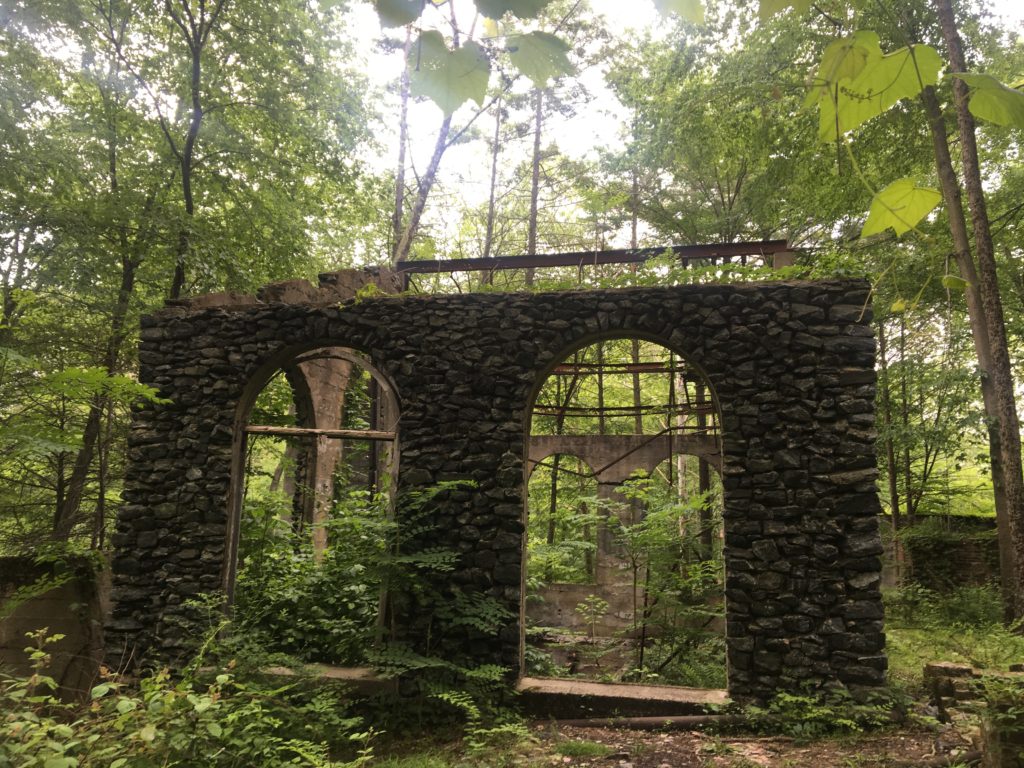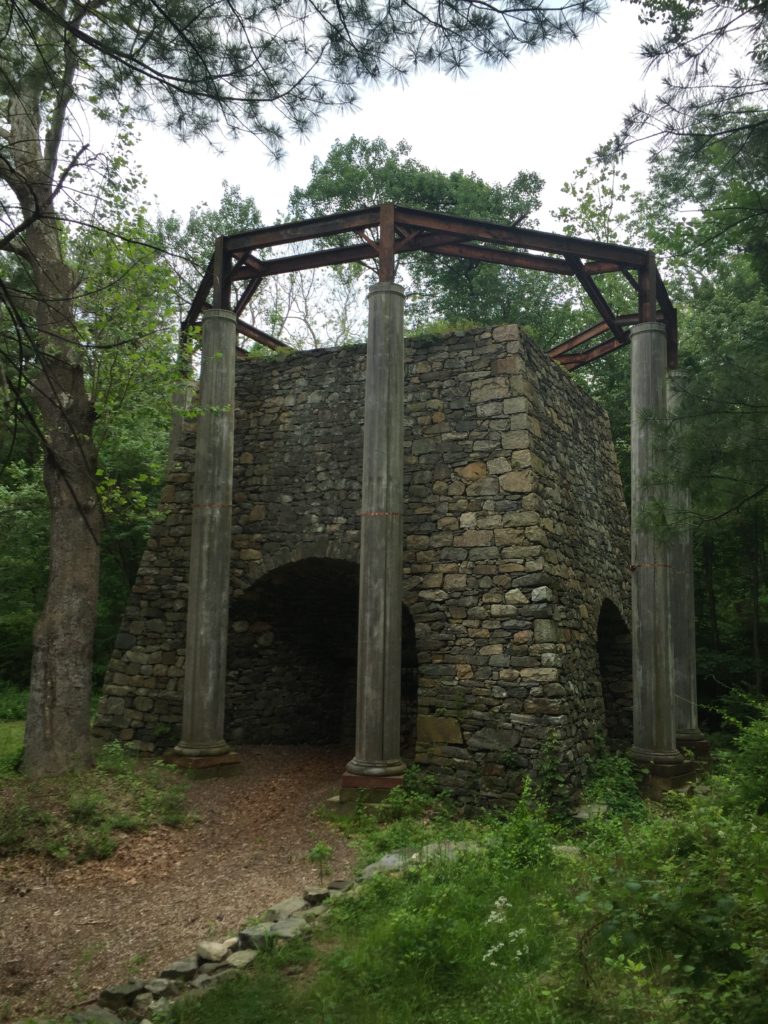 After the brief detour, the sun started to peek out-so I grabbed my yoga mat from my car and flowed through some asanas on the deck overlooking the lake.  I can't wait to go back.