I started this trip along the middle section of the Susquehanna River,  north of Millersburg,  PA.  If you don't plan on doing this as a shuttle (one car parked lower on the river where you plan to take out) you should arrange for a ferry when planning your trip.  I used Blue Mountain Outfitters in Marysville.  Check them out here:
We dropped in on a sweet little creek called Mahantango Creek (Man-TANG-OH),  just off Rt.147.  There was a small lot with enough parking for about 10 cars. We repacked our coolers (with shandys) , stuffed our dry bags,  headed out the creek, and on down the river.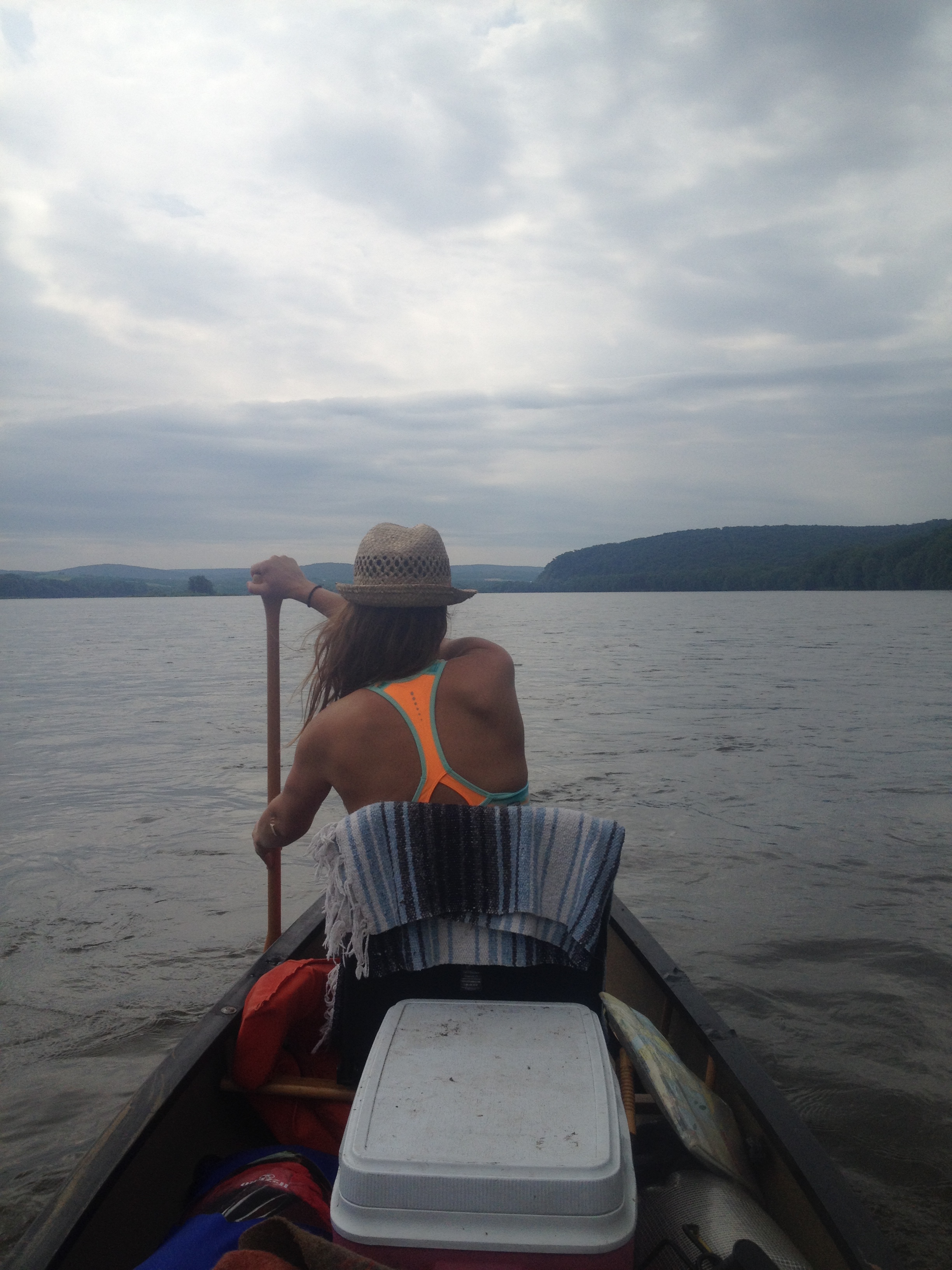 The Susquehanna river is one mile wide at some points.   It's actually the largest river in 'Merica that flows entirely within the US, out to the Atlantic.  It runs over 400 miles, from Cooperstown, New York to the Chesapeake Bay in Maryland.  Along the river there are endless possibilities for primitive camping.  You should get a map of the river trail (I used the Susquehanna River Water Trail Middle Section map) in order to plan your trip accordingly.  There are some islands where camping is prohibited, but it's pretty clear where the camp sites are, they are usually numbered. BE AWARE OF POISON IVY.   Know what it looks like, and do your best to avoid it- IT'S EVERYWHERE!
Heading down river, we stayed to the west shore to avoid most of the rapids, only taking in some water.  We stumbled upon the most perfectly private island.   We pulled onto shore, hung the hammock, put up the tent, re-constructed the pre-existing fire ring, and went for a swim while the sun fell below the horizon.  Perfect sunset.  Later that evening we mountainfancied out on some blueberry and brie camper pies; and more shandy.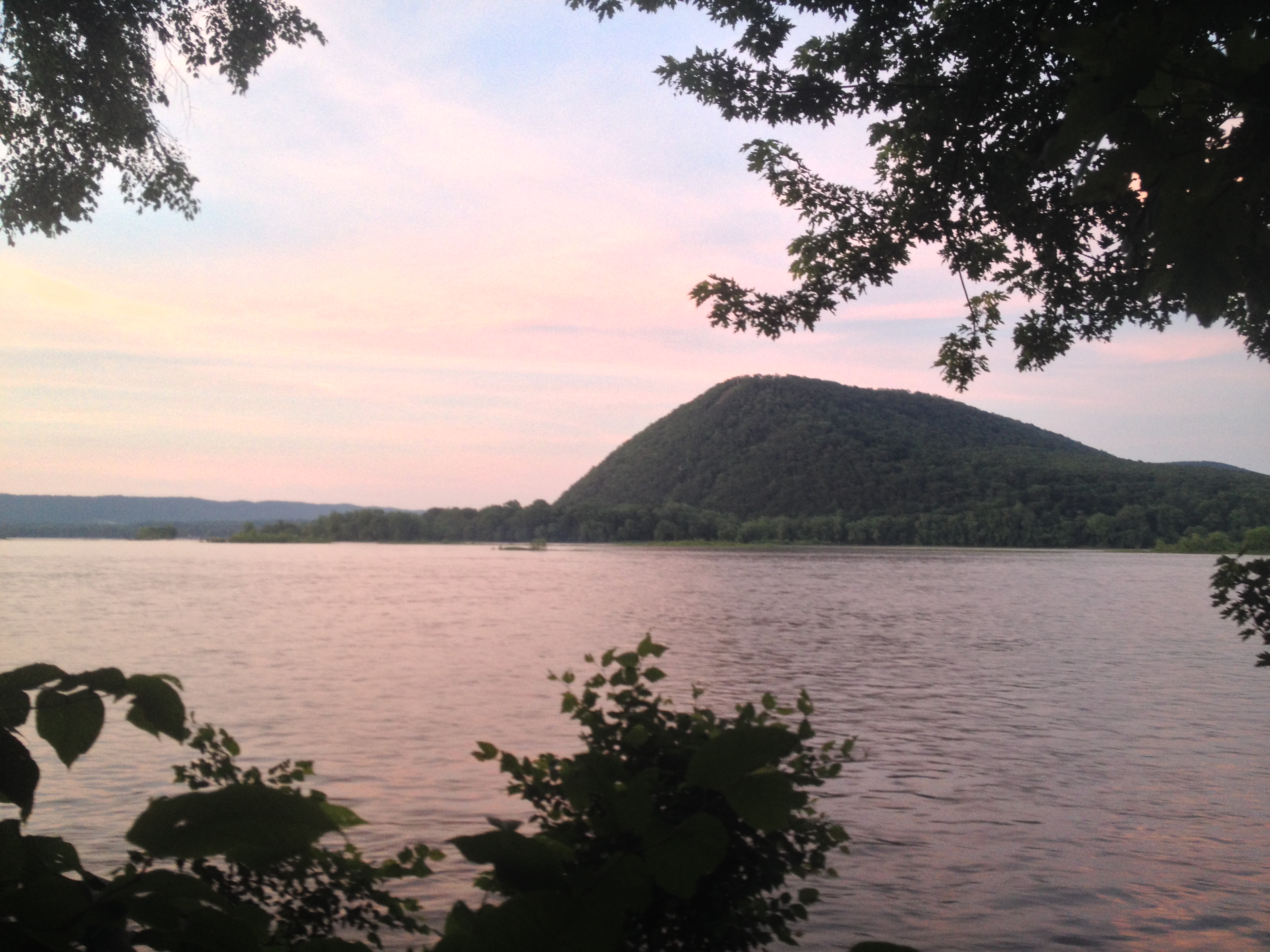 Early the next day, we made breakfast of coffee, eggs in the wall, and blueberry parfait.    We got back on the river, and after a few hours of hard paddling, we took out at Haldenman Island near Duncannon.  We called up Blue Mountain Outfitters, and they picked us up within 15 minutes, and took us (and all of our gear) back to the car.   I estimated this trip to be approximately 20 miles.
Some stuff you should know about paddling:
Every person in your boat should have a PFD.    In PA,  all persons under the age of 12 on all boats 20 feet and less in length are required to wear PFD's at all times!
Plan your trip and know your route.
Know the capabilities and limitations of your party, and be able to adjust accordingly.  You're only ever as strong as the weakest member in your group.
Know the hazards of your route. "Surface obstacles will form what looks like a "V" pointing upstream (at you).  Avoid these and look instead for "V"s pointing downstream to take advantage of the deeper water flowing between these obstacles." *
Never exceed the capacity of your boat.
"Be prepared to SWIM if your boat flips over.  Remain calm.  Hold onto your paddle and the boat if possible, keeping the boat downstream from you.  Never position yourself downstream of a boat during a flip.  Lie on your back with your feet in front of you until you reach a shallow, calm spot or shoreline, then empty the boat and re-enter"  *
Know the rules and regulations regarding the PA State Fish and Boat Commission, and get your license! The Susquehanna River is an abundant and diverse fishery.  Unfortunately, we did not have an opportunity to fish on this adventure, but there are panfish, walleye, catfish, carp, and (my favourite) smallmouth bass galore in these waters.
Want to learn more about safety!?!  PA offers an online Boater Education Certification!   The study guide is available for free online and has tons of information!!  Check it out here: http://www.boat-ed.com/pennsylvania/studyGuide/101039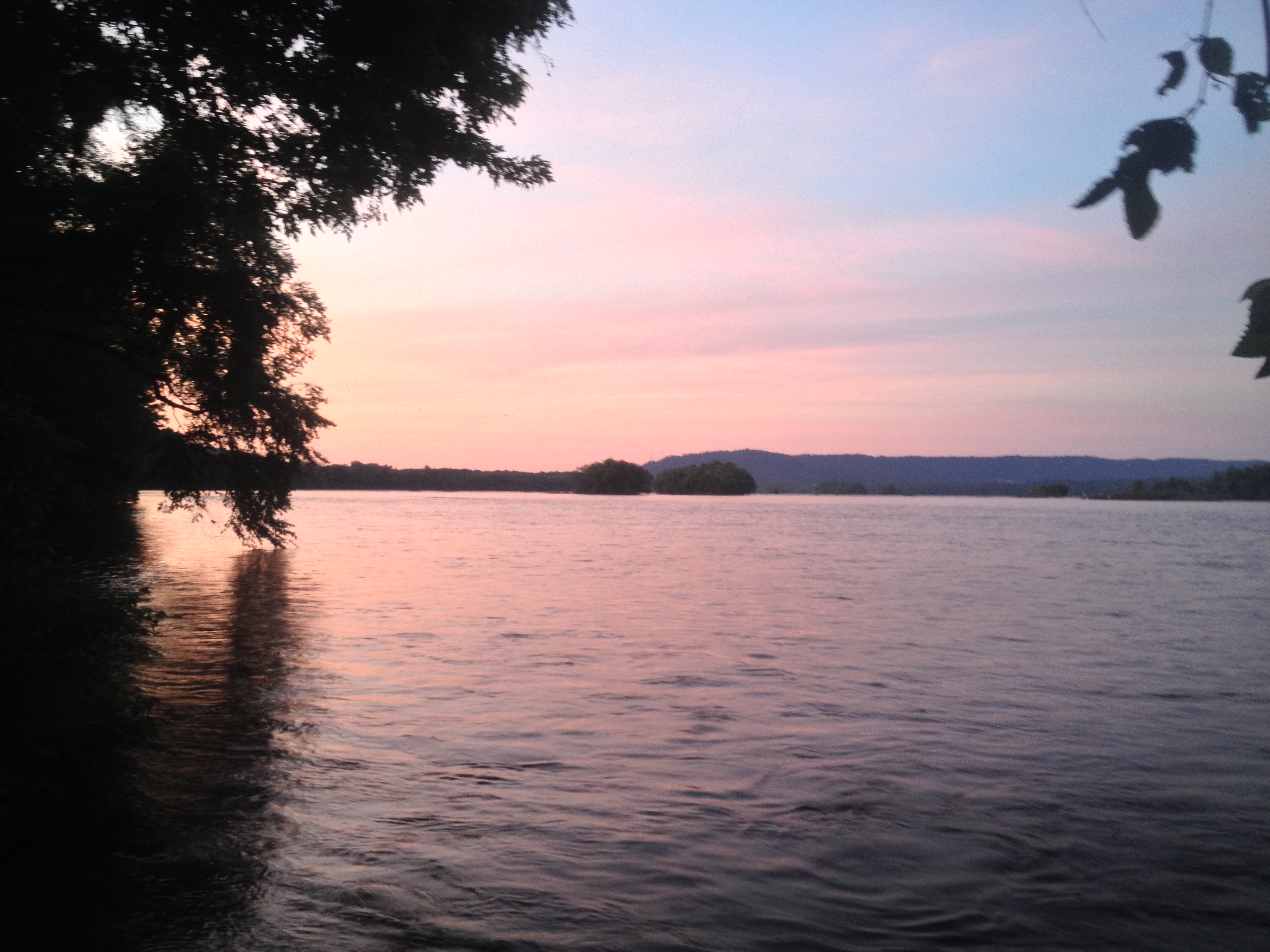 *Sourced from Susquehanna River Water Trail (Middle Section) A paddlers map and guide to the scenic Susquehanna River from Sunbury to Harrisburg..an island adventure.